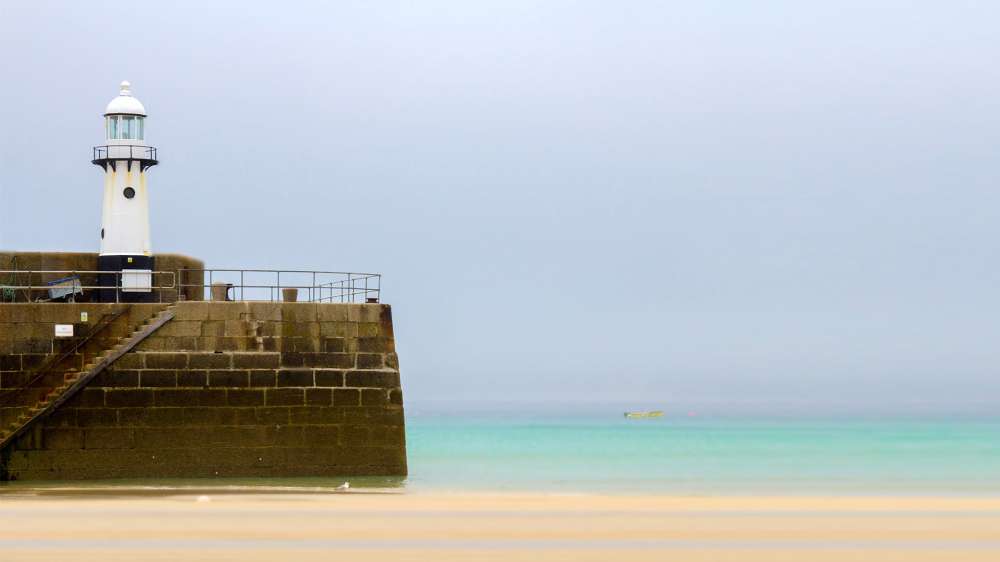 St Ives is one of the most popular locations in Cornwall and it is not hard to see why. Visitors can enjoy sandy beaches, beautiful scenery, and picturesque views unique to the region. We look at what we can look forward to once the government restrictions are lifted and it is safe return.

Incredible modern art at Tate St Ives

For art lovers everywhere the Tate St Ives is a must visit attraction. The branch of the art brand opened in 1993 and continues to be incredibly popular with tourists. Overlooking Porthmeor beach the circular entrance is nothing but iconic.

Inside there are stunning collections of contemporary art ready to inspire all ages highlighting local artists such as Alfred Wallis.

Surfing in St Ives

Keen to learn how to surf then you could not have picked a better spot. Regularly referred to as the "Surfing Capital of the UK" St Ives and Hayle is the prime point to try your luck with the waves. The surfing destination is available all year round and skilled surfers are always keen to show.

Regardless of whether you're an amateur or avid experienced surfer, you will always find a spot offering the equipment that you need.

The St Ives Surf School is highly regarded as one of the best places to learn in Cornwall. A must do for the adventurous visitors to St Ives.

Get Up Close with Seals

If you are keen to make sure you see nature on your trip to St Ives then a trip to Seal Island is perfect for you.

Just 3.5 miles along the cost from St Ives this island is full of seals. This is one of the only experiences in the UK where you will be able to see these mammals up-close in their natural habitat. At certain times of the year the island is also abundant with other wild animals too.

Even if you are not one for the nature aspect, the trip also offers unique, spectacular views of the Cornish coastline.

Enjoy St Ives Town

It is clear to see how St Ives is wonderfully quaint town with beautiful, cobbled streets and harbour. The whole town is a visual treat with excellent retail opportunities on Fore Street. There are several lovely independent shops where you can buy everything from designer clothing to local fudge. Being a tourist hotspot, we recommend getting there early to avoid the large crowds.

Take a hike to Zennor

Enjoy the views of the coastal path and exquisite views along the coastal path from our properties and the Penellen. Passing through Hayle, across the estuary, through St Ives town along on to Zennor. As you journey on you'll be surrounded by incredible scenery.

The walk is several miles but is well worth the effort.

Globally Famous Food in St Ives

Not only a picturesque little town St Ives is a centre for world class chefs with some of the best foods in the world. There are many great venues in St Ives town with local patisseries and restaurants within the town. We have a full guide on the available restaurants on our website here.

St Ives and Hayle Beaches

Looking for a relaxing beach holiday? St Ives and Hayle have some of the best beaches in the country and all within walking distance. Hayle beach stretches almost 3 miles to Godrevy when the tide is low opening up to golden sands perfect for long walks along the beach.

In St Ives, Porthmeor is the most popular but there is Porthminster Beach which is perfectly located near to train and bus transport links.

Double check the local regulations as some beaches do not allow dogs at certain times of year.

Enjoy perfect Sunsets

To finish off your day of adventure, exploration or simply relaxation with the view of the sun setting over the Atlantic ocean either from St Ives, the Penellen in Hayle or one of our self-catering properties.

Check out our holiday cottages in Hayle and Portreath with beautiful sea views and just 50 yards from the beach. Whether you are looking for a large house with sea views or a cosy hideaway Golds Cornish Properties have a property to suit everyone.